An interview by Isabella Visetti and Elena Caresani on RSI Rete Uno, Millevoci on December 1st 2021 about my book 2020, published by Till Schaap Edition.
[RSI Rete Uno, Millevoci, RSI Rete Uno, Millevoci. Isabella Visetti, Elena Caresani and Didier Ruef. December 1st 2021]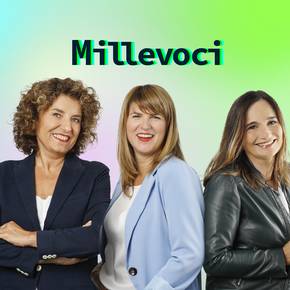 Il spirito del fotoreporter e foto documentarista Didier Ruef lo coglie Elena Caresani, mettendo in luce il suo impegno nel fotogiornalismo su temi come l'ambiente, i rifiuti e il riciclaggio, la vita quotidiana e le questioni sociali. In oltre 30 anni di attività ha pubblicato su testate svizzere e internazionali, ha esposto le sue opere in gallerie e musei in molte parti del mondo, e pubblicato sette libri. L'ultimo, uscito da poco, s'intitola 2020 Didier Ruef (Till Schaap Edition) dove ha raccolto 366 foto in bianco e nero, una al giorno di questo anno bisestile.
The book 2020 by Till Schaap Edition with a foreword written by Didier Ruef in German, French, Italian and English languages.
Till Schaap Edition
Hardback book
366 trichromatic B&W photographs
22.5 × 17.0 cm. 384 Pages
CHF 49.– / Euro 45.–
ISBN 978-3-03878-056-4
The book 2020 can be bought on www.didierruef.com